NIGHTINGALE Wurru Wurru Biik
YOUR SUPER IS DISRUPTING THE PROPERTY MARKET
A more sustainable model of living is essential for a future free from climate change. Nightingale Wurru Wurru Biik, due for completion by 2023, uses the power of your super to reinvent the environmental and social upsides to building new homes.
INVESTED FOR PLANET, PEOPLE AND PROFIT.
Nightingale is just one of your investments that's creating real systems change.
Future Super's investment in Nightingale lends the power of your super to build an eco-friendly apartment complex on Albion St in Brunswick, Melbourne. The creation of these homes aims to create financial benefits for members as well as environmental and social impact.
ENVIRONMENTAL IMPACT
Carbon neutral, fossil fuel-free communities
Powered by solar and certified GreenPower
Support sustainable living with communal spaces and transport access.
SOCIAL IMPACT
Affordability first: Nightingale is not-for-profit. Apartments are sold without profit margins making each home more affordable.
Low deposit options for first home buyers.
20% of Nightingale Wurru Wurru Biik is allocated to registered Community Housing Providers, for social housing.
A further 20% of apartments are reserved for demographics who often find it more difficult to secure property.
FINANCIAL BENEFIT
Investment returns fixed interest.
Repaid in full over 2 years.
Accounts for 1.4% of money invested from Balanced Impact and Renewables Plus Growth (combined stat as at 31st October 2021).
Creates opportunity for similar investments in the future.
SHIFTING THE STATUS QUO
Most new housing is built for profit. When we treat homes like a commodity and not a human right, people get locked out of the housing market.
Nightingale shifts the status quo by imagining a world where housing exists to benefit communities, not profit from them.
Tap each circle to see how Nightingale is flipping the status quo.
20% deposit on mortgage
Sold on the open market
Coal and gas power
INVESTING FOR ENVIRO
NMENTAL

IMPACT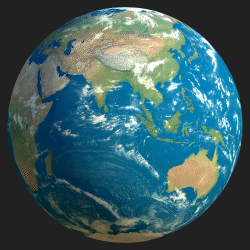 Investing in climate change solutions isn't just about renewable energy. It means changing the way the world works so that our most basic systems don't rely on fossil fuels. Nightingale meets our criteria for environmental change in the housing sector.
CARBON NEUTRAL
The net carbon emissions of Nightingale communities are zero, achieved through low emissions design and carbon offsets.
SUSTAINABLE COMMUNITIES
Nightingale communities encourage sustainable living through rainwater capture, renewable energy, Green Travel Plans for residents to discourage private car ownership and shared laundry and garden spaces to reduce resource waste.
INVESTING FOR SOCIAL IMPACT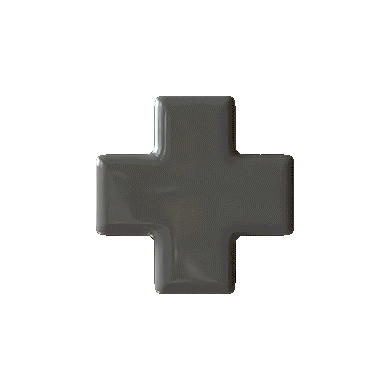 Nightingale makes clear inroads into equality in the property market. Affordability, socio-economic background and demands on desirable locations are the biggest barriers to home ownership in Australia. Nightingale creates socially beneficial systems change in all these areas.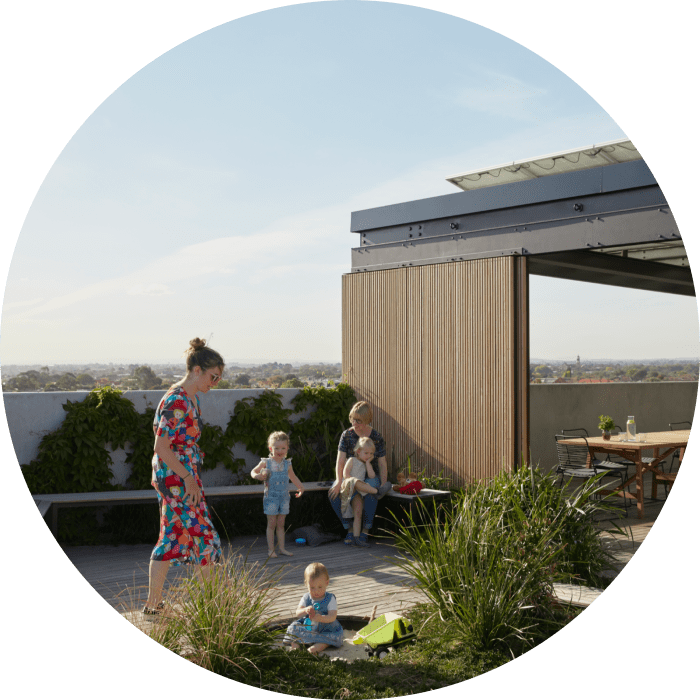 INVESTING FOR FINANCIAL IMPACT
While this investment will have a big impact and disrupt the property market, you might wonder how it makes money?
Future Super's investment is in the Nightingale Fund, which distributes capital to finance the construction of Nightingale Albion. The Nightingale Fund will make a fixed interest repayment on Future Super's investment at the conclusion of the project, which will then be reflected in the overall unit price of the Balanced Impact and Renewables Plus Growth investment options.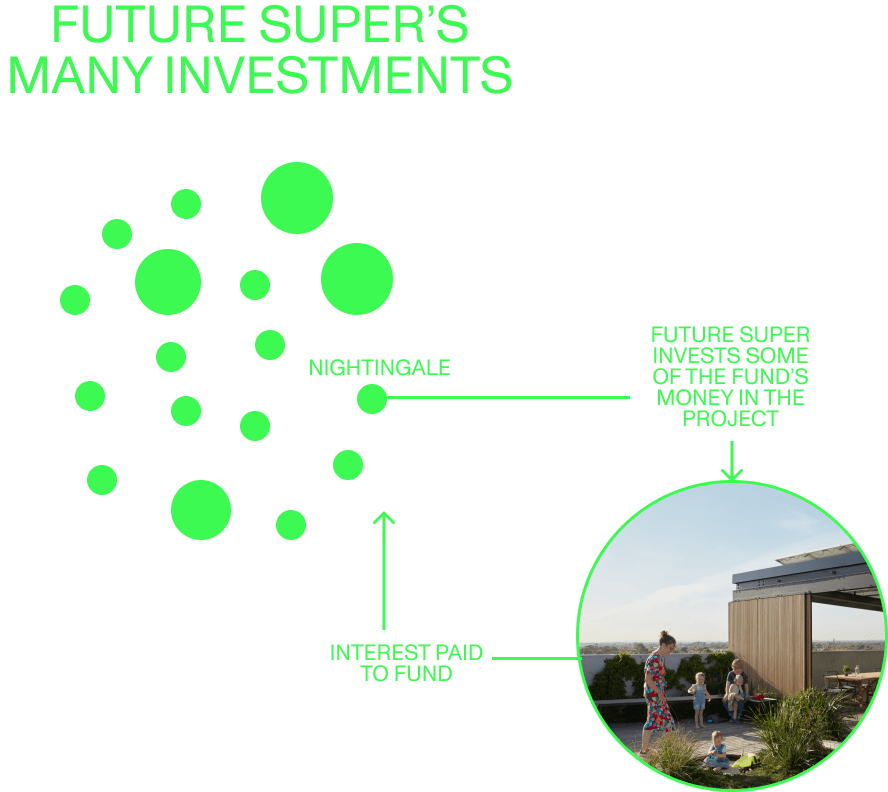 Current project timeline
Est. Completion 2023
Planning
Approval
Construction
Completion
Please note that returns on an individual investment do not equal returns on an investment option. You can find more info on the overall returns here. Please note past performance does not guarantee future performance.